Welcome To R.S. Sharda Devi Education College
Welcome To R.S. Sharda Devi Education College, is established by R. S. Sharda Devi Education Society in 0000. The R. S. Sharda Devi Education Society, Patna is non-profitable Educational Society is registered under Societies Registration Act 21 of 1860 (Government Of Bihar).
"The R. S. Sharda Devi Education Society, Patna has introduced several faculties and maintained institutions The trust has acquired 4000 Sq Metre of land at Mahua Road, Hajipur, Vaishali for different institutions under it's sponsorship."
"Go ahead, explore our world and see what we are serving to the society…,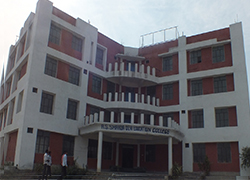 Details of Land acquired for college
Application made to the Regional Committe Of the National Council for Teacher Education at Bhubneshwar seeking grant of permission for conducting a course in Teacher Education titled B.ED and D.EI.ED with intake of 100 students each.
2.  That the R.S. SHARDA DEVI EDUCATION SOCIETY IS IN POSSESSION OF LAND AS PER THE FOLLOWING DESCRIPTION.
2.1 Toatl Area of the land (in sqr.Mts) 4000 Sq.Mt.
2.2 Address MAHUA ROAD, HAJIPUR, BIHAR
Plot No. 185, 187
Khesra No. 188,190 and 191
Village Berai
District- Hajipur
State- BIHAR
Bounded by   : North – Khesra No. 184
South – Khesra No. 313
East – Khesra No. 189
West – Khesra No. 186
Registered in the office of
Registration Hajipur
On 04.02.2011 and 16.5.2012, 20.6.2012, 24.2.2011, 4.02.2011
3. That the land is on ownership basis.
4. That the land is free from all encubraces.
5. That the land is exclusively meant for running the educational institution and the permission
of the Competent Authority to htis effort has been obtained vide letter No. N.A. dated X and a copy thereof is enclosed.
6. That the said premises shall not be used for running any eduactional activity/institution, other than the teacher education programme for which recognition is being sought.
7. That the copy of the affidavit shall be displayed on the website of the institution for general public.
8. I do hereby swear that my declaration under paras (1) to (7) are true and correct and that it conceals nothing and that no part of this is false. In case the contents of affidavit are found
to be incorrect or false, I shall be liable for actoion under the relevant provision of the India Penal Code and other relevant laws.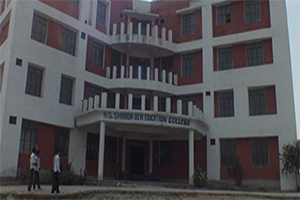 The college is housed in a 4,000 sq.mt. building on an acre land of its own. There are 4 lecture rooms of more than 500 sq. ft. each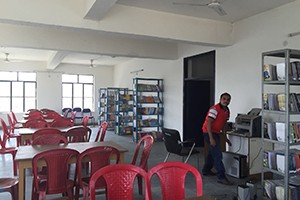 The college provides a fully equipped library with more than 5,000 books and journals on education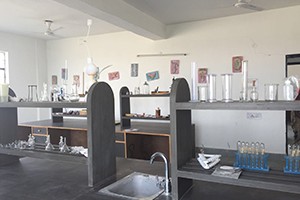 One large assembly multipurpose hall equipped with all the modern state-of-the-art communication gadgets, one computer room with state-of-the-art computers with internet facilities, One gym, outdoor and indoor sports facilities, health care center, canteen and stand for vehicles.
R.S. Sharda Devi Education College
Mahua Road, Hajipur, Vaishali
WE BELIEVE THAT EDUCATION IS FOR EVERYONE